Posted on
By Kinsie Howell - The Town House Gal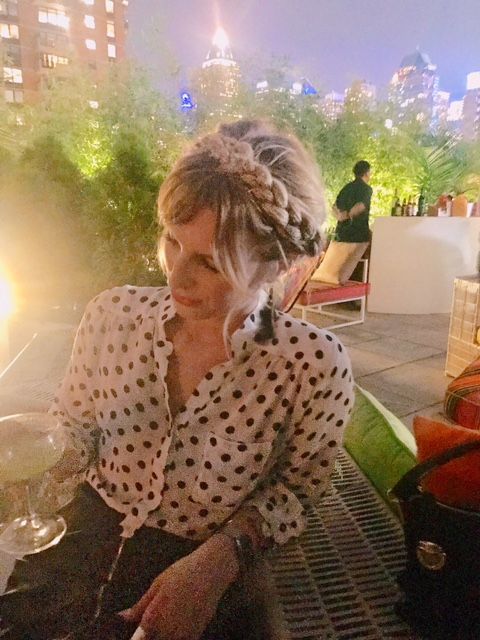 Ok gals, so I

attended my dear friends birthday day yesterday evening and MY goal was to escape my usual plan of pjs, my puppy

and holding a bottle of wine captive! Let me just say that's my idea of a grand old time and I'm not ashamed one bit! In this rare instance, however, I gave my old routine a change and did myself a favor of finding a comfy rooftop with yummy beverages.

When someone says rooftop bar, my first instinct is to run because I've dealt with shoving, loud house music blurring out conversations, and drinks that were mostly some kind of flavored juice for $17 a pop. Yet to my surprise, Yotel in Midtown, spared me the heartache of pushy crowds, obnoxious noise and served up cool beautiful views, a breeze, and most importantly delicious cocktails.

I went with the 'The Green Baize" which features hints of cucumber, mint, and basil. Just what I needed to cool off in NYC summer heat! To top it off, I was surrounded by brilliant friends and nothing is more perfect that good company and this magical city! Be sure to check it out!